Where the Watermelons Grow Now available in paperback and hardcover!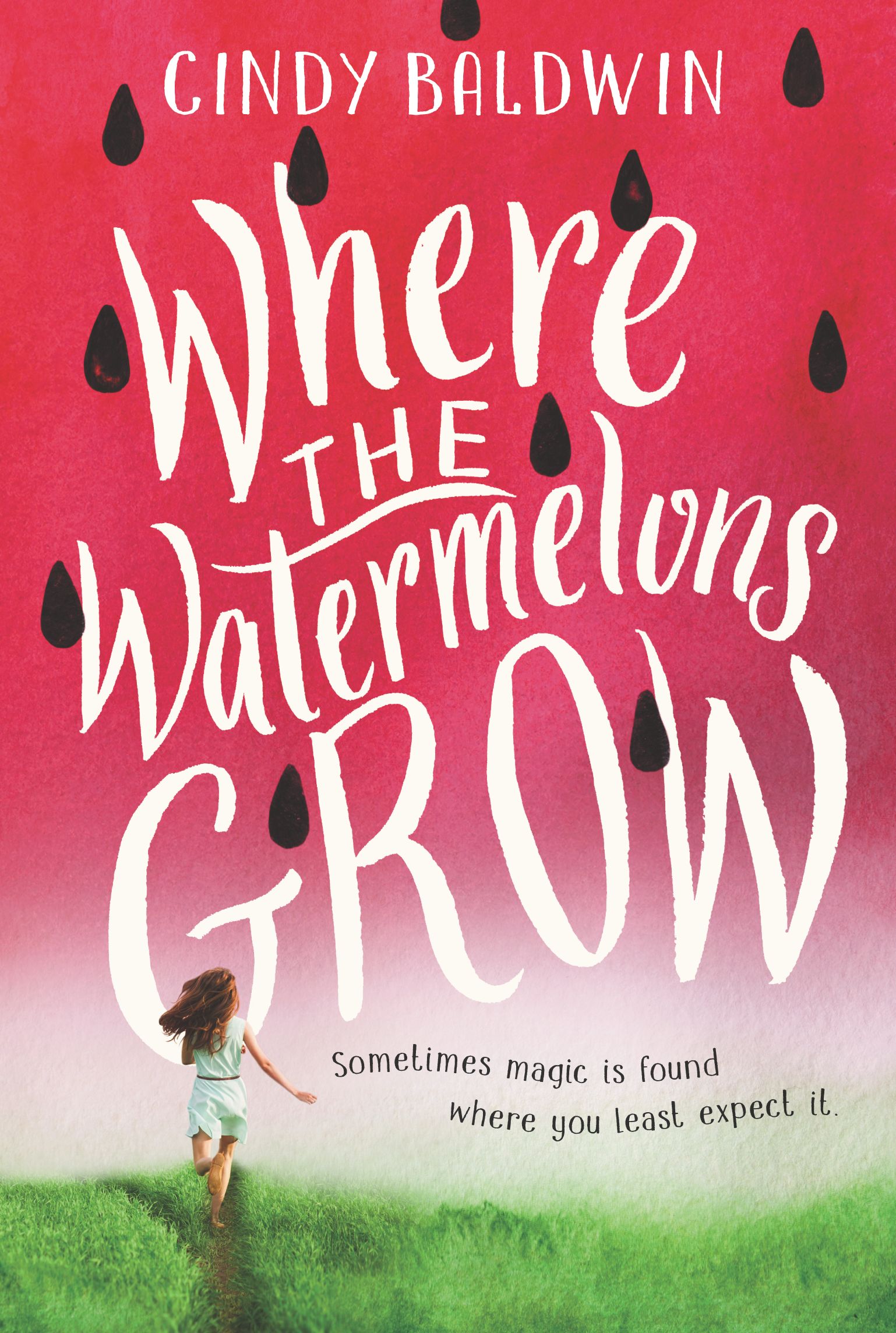 praise for Where the Watermelons Grow
An Oregon Spirit Book Award Honor
Twelve-year-old Della Kelly has lived her whole life in Maryville, North Carolina. She knows how to pick the softest butter beans and sweetest watermelons on her daddy's farm. She knows ways to keep her spitfire baby sister out of trouble (most of the time). She knows everyone in Maryville, from her best friend Arden to kind newcomer Miss Lorena to the mysterious Bee Lady.
And Della knows what to do when the sickness that landed her mama in the hospital four years ago spirals out of control again, and Mama starts hearing people who aren't there, scrubbing the kitchen floor until her hands are raw, and waking up at night to cut the black seeds from all the watermelons in the house. With Daddy struggling to save the farm from a record-breaking drought, Della decides it's up to her to heal Mama for good. And she knows just how she'll do it: with a jar of the Bee Lady's magic honey, which has mended the wounds and woes of Maryville for generations.
She doesn't want to hear the Bee Lady's truth: that the solution might have less to do with fixing Mama's brain than with healing Della's own heart. But as the sweltering summer stretches on, Della must learn—with the help of her family and friends, plus a fingerful of watermelon honey—that love means accepting her mama just as she is.
more praise for Where the Watermelons Grow
Middle grade stories about mental illness, particularly those that focus on empathy and acceptance, are rare. This heartfelt story will stay with readers. A top choice. ★
First-time author Baldwin has written a heartbreaking, yet heartening, story that explores mental illness and its effects on an entire family. Readers will connect with the novel's well-formed characters and be absorbed by the plot, which pulls no punches but doesn't overwhelm. ★
Cindy Baldwin's graceful debut is an ode to family and community. Hints of sweet magical realism touch Where the Watermelons Grow, balancing this exquisite novel's bittersweet authenticity. ★
In her debut novel, Baldwin presents a realistic portrayal of life with a mentally ill parent. ★
This debut novel gushes with Southern charm and depicts a warm, compassionate community... This story's as sweet as Della's daddy's watermelons but never saccharine.
This has a tenderness that will appeal to fans of DiCamillo's BECAUSE OF WINN-DIXIE.
Where the Watermelons Grow takes a close look at the unpredictable and debilitating nature of schizophrenia. Baldwin writes with a genuine voice.
...a spot-on, insightful novel about a preteen learning to live with and accept a parent's mental illness.
Della's story is a reminder that life is much like the watermelons her Daddy grows: even under the toughest rinds of troubles, we can find the cool, sustaining sweetness of friendship.
The story is beautiful! The writing is beautiful! The characters are beautiful! Della and her community show an empathetic view of mental illness. Readers will understand that mental illness isn't 'crazy,' and sometimes helping someone else heal can mean learning to heal yourself first.
This warmed my little Hufflepuff heart—I didn't even need a mug of hot cocoa.