Beginners Welcome Now available in paperback and hardcover!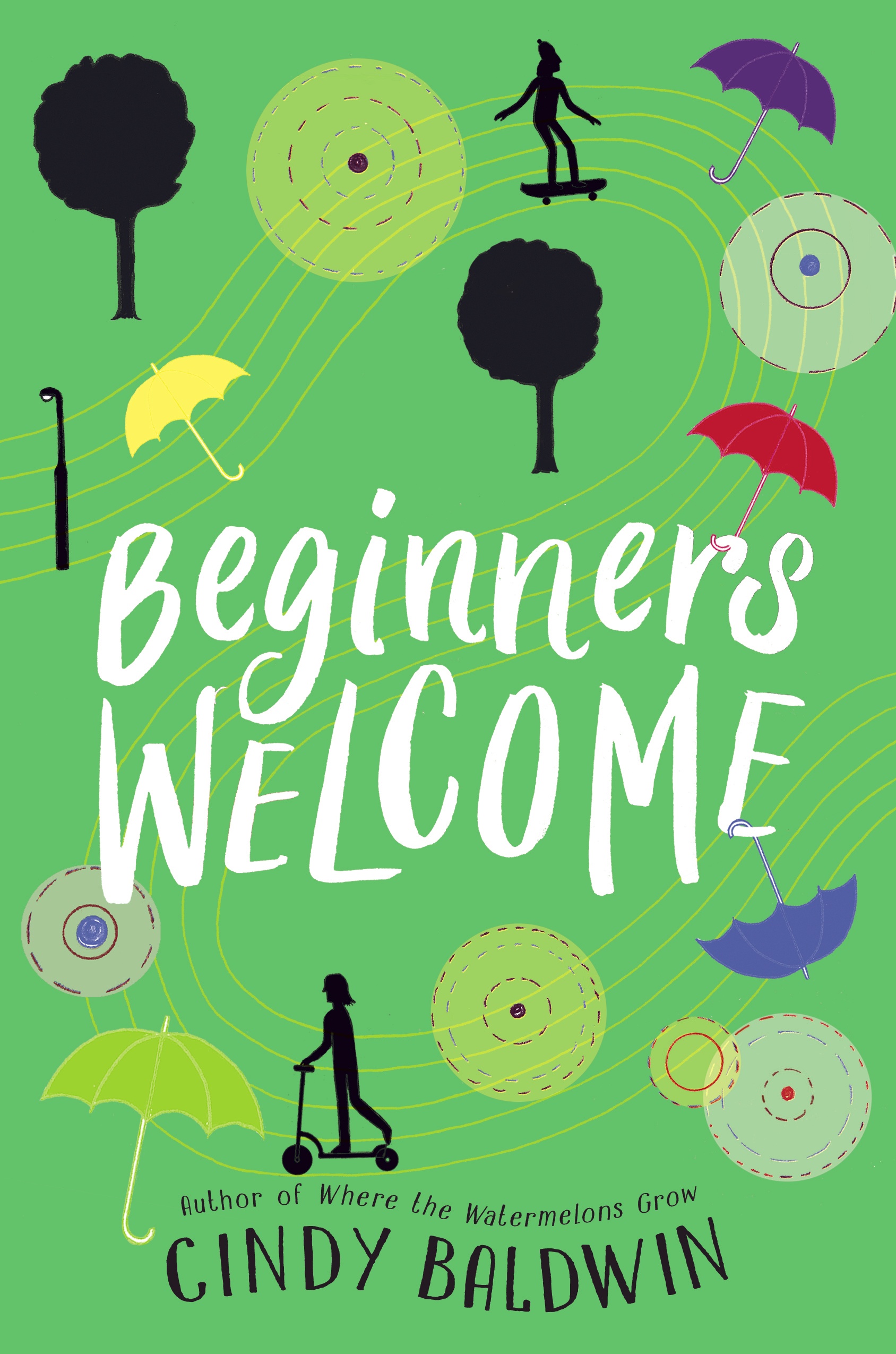 praise for Beginners Welcome
As delicate and powerful as a sonata, Annie Lee's story of music, magic, loss, and love should not be missed!
Targeted to kids who sometimes feel invisible or afraid, Baldwin's prose challenges them to be the bravest and wisest versions of themselves, delivering the message that it is our brokenness that makes us beautiful, not our perfection. ★
It's been eighty-three days since Annie Lee's daddy died, but she still sees reminders of him everywhere. Like in the bathroom sink, where his whiskers appear in the morning along with the scent of his aftershave. His record player mysteriously plays his favorite songs, and the TV keeps turning to the Duke basketball games he loved. She knows Mama notices it, too, but Mama's been working around the clock to make ends meet. To make matters worse, Annie Lee's friends ditched her over the summer, so she's feeling completely alone—until she meets Mitch. Though Mitch is tough and confident on the outside, she may need a friend just as badly as Annie Lee. But after losing so much, Annie Lee is afraid to let anyone get too close.
Mitch isn't the only friend trying to break through Annie Lee's defenses. Ray, an elderly pianist who plays at a local mall, has been giving her piano lessons. His music is pure magic, and Annie Lee hopes it might be the key to healing her broken heart. But when Ray goes missing, searching for him means breaking a promise to Mitch. Faced with once again losing those who mean the most to her, Annie Lee must make a choice: retreat back into her shell, or risk admitting how much she needs Mitch and Ray—even if it means getting hurt all over again.
more praise for Beginners Welcome
Once again, Baldwin crafts a solid story of hardship tempered by community and resilience.
Intermingling themes of grief and loss with moments of unexpected, joyful connection, Baldwin depicts character growth with particular grace.
Genuine and hopeful, Annie Lee's story is one of finding courage in tough circumstances, of love and vulnerability, and of the power of music, despite one's imperfections.